Whilst at CES, The Verge had a session with Motorola CEO, Sanjay Jha, who had many points to say. Some of these are pretty strange.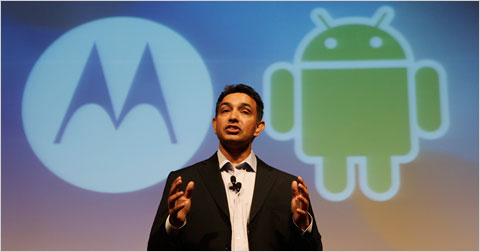 One point made by the Motorola CEO is that they want to make less Android devices each year.Hopefully this allows Motorola to focus more on these devices, and should be able to provide updates much faster.
Another talked about point is the custom UIs seen on Android devices, which, much to popular wishes, are here to stay.  He said that "Verizon and AT&T don't want seven stock ICS devices on their shelves," and that he "has to make money". He believes that it is difficult to profit on a stock device. He continued by saying that "The vast majority of the changes we make to the OS are to meet the requirements that carriers have."
Unfortunately custom skins are going to be around for Ice Cream Sandwich. Or, put bluntly, it allows carriers to put useless, unwanted apps on the devices.
Source: The Verge